History
A Snowdonian stronghold of the Princes of Gwynedd, Dolwyddelan Castle was thought to have been built around 1210 by Llywelyn the Great who served as Prince of Gwynedd and Wales. The original stone castle consisted of a two-story tower. It was utilized as a guard post, protecting the main route through North Wales. It was reputed to have been the birth place of Llywelyn the Great but historians now believe he was born at nearby Tomen Castell and eventually built Dolwyddelan Castle.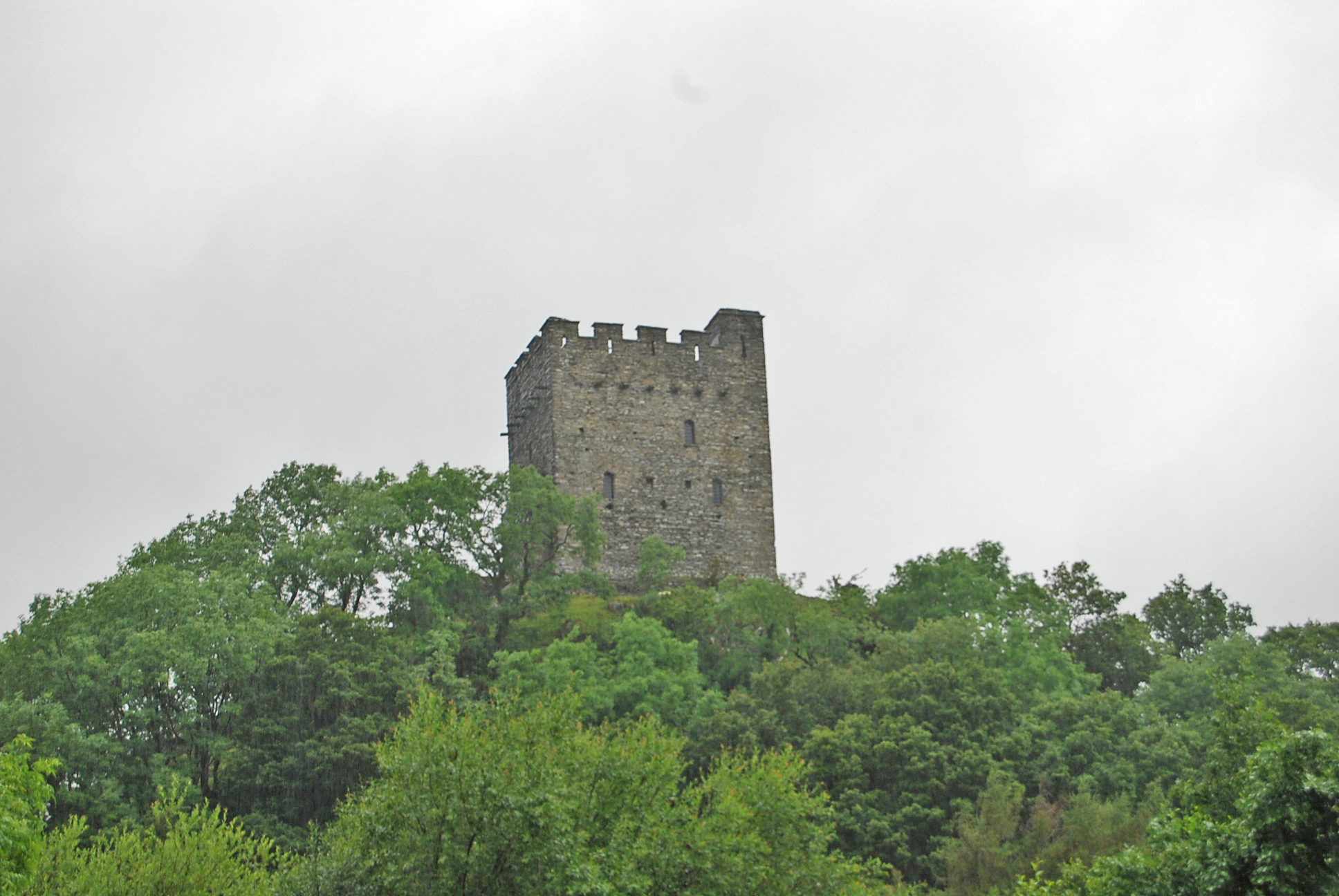 In January 1283, the castle was captured by the army of Edward I of England during the final stages of his conquest of Wales. It was during this time Edward added a second tower to Dolwyddelan Castle and used the fortification as a troop garrison. The two towers were surrounded by a curtain wall with a courtyard in the center. The English would maintain presence at the castle until 1290.
Nearly two centuries later in 1488, lord Maredudd ap leuan acquired the lease to the castle and added a third story to the original tower, as well as drainage system. It was reported one of the towers may have collapsed around 1810. The castle was restored and partially re-modeled including addition of battlements the 19th century by Baron Willoughby de Eresby. In 1930, the castle was placed under the guardianship of the Ministry of Works and is now under the protection of Cadw, which functions as the Welsh Government historic environment service.
Castle Highlights
Dolwyddelan Castle resides high atop an outlying ridge facing the rugged grandeur of Moel Siabod. The original tower represents the most impressive feature of the castle. It also includes an exterior stone staircase leading to the first floor of the tower, which was built by Edward. It is still partially intact along with fragments of the curtain wall. It is possible to conduct a thorough visit of Dolwyddelan Castle in only an hour or two. Spectacular views of the Snowdonian Mountains exist. If you want to explore more nearby castles, the ruins of Dolbadarn Castle are approximately 10 miles away. Additionally, the castles of Conwy and Caernarfon may also be visited with the same day. I recommend starting at one of these castles and finishing the day at Dolwyddelan Castle.