White Lady of Tattershall Castle
Constructed of brick in an era of stone, the Great Tower of Tattershall Castle represents one of the earliest surviving examples of medieval brickwork comprised of nearly a million red bricks. The original castle built in 1231 by Robert de Tateshale vanished long ago. The brick-based Great Tower is all that remains of the 15th century castle that replaced it.
Tattershall Castle was partially destroyed in 1643 during the English Civil War when Royalists swept across Lincolnshire and attacked it with only the Great Tower left intact. After the last Earl of Lincoln died in 1693, the castle was uninhabited and slowly fell into ruin. In 1910, the castle was restored and currently exists under the care of the National Trust.
However, one or more spirits may still inhabit Tattershall Castle.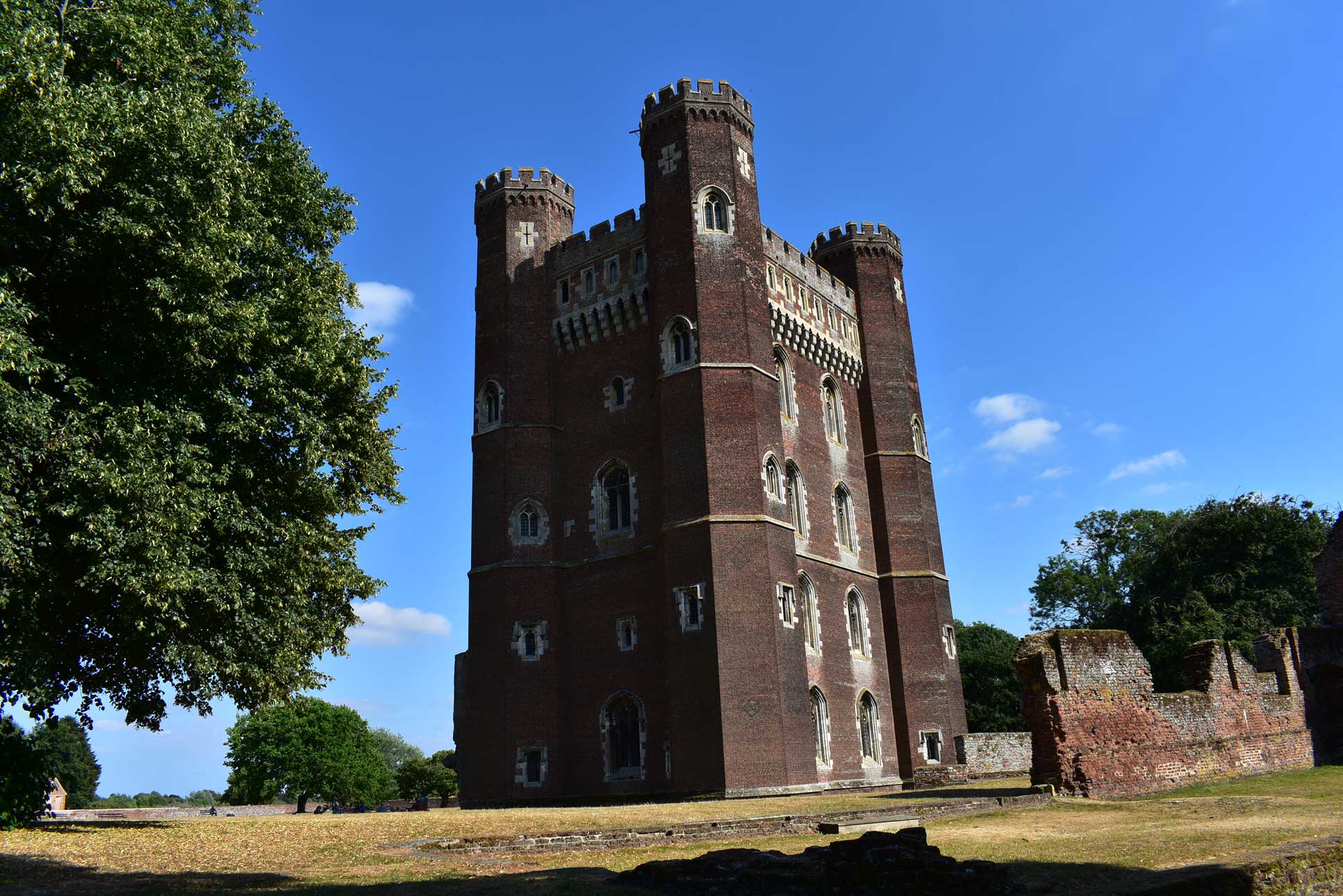 As Richard tells the story ...
Occasionally, a glimmering White Lady is seen drifting around the battlements when darkness has fallen. Nobody knows for sure who she is or why she roams the ramparts, although there is a tradition that she is seeking her long-lost love. She may be the same woman who appears inside the building from time to time, wearing a white gown with a Norman headdress. Whether she is also the nighttime prankster who sometimes scatters leaflets around a turret room in an apparent fit of phantom pique is unknown.

- Richard Jones