History
Duffus Castle was built by a Flemish man named Freskin. After an uprising by the "men of Moray" against King David I of Scotland in 1130, the king sent Freskin north as a representative of royal authority. He was given the estate of Duffus, and built an earthwork and timber castle by 1151. Freskin's son William adopted the title of "de Moravia" (of Moray). By 1200, the family had become the most powerful family in northern Scotland, giving rise to the Earls of Sutherland and Clan Murray.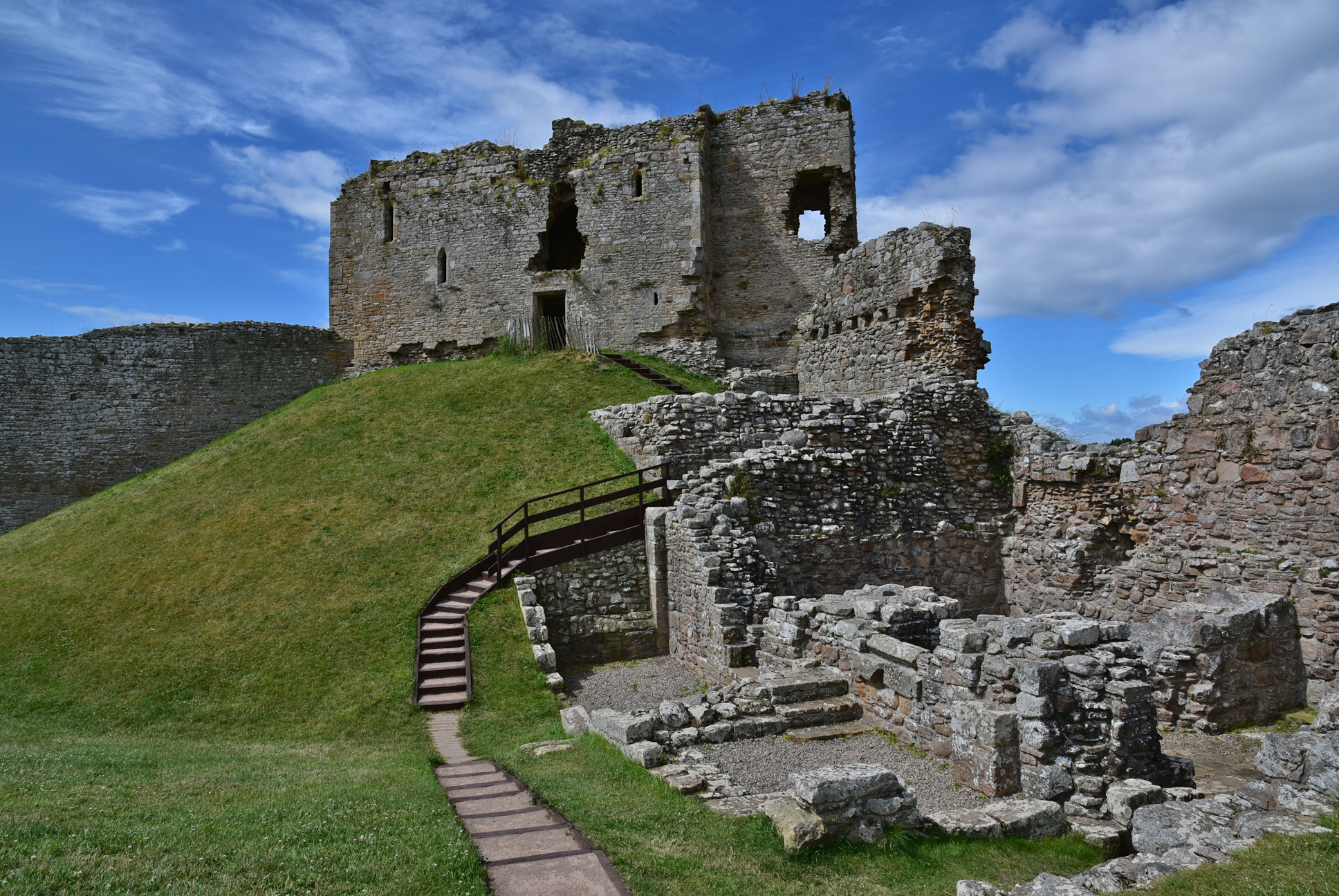 Around 1270 the castle passed to Sir Reginald Cheyne the Elder, Lord of Inverugie, who most likely replaced the wooden keep with the current square stone keep and curtain wall that surrounded the bailey. In 1305, the invading King Edward I of England gave him a grant of 200 oaks from the royal forests of Darnaway and Longhorn, which were likely used for the castles floors and roofs.
By 1350, Duffus Castle had passed to a younger son of the Earl of Sutherland through marriage. Around this time the keep had been abandoned, possibly because it was beginning to slide down the motte, and a new residence was built at the north end of the bailey.
In 1689, Viscount Dundee, leader of the first Jacobite Rising, dined at Duffus Castle as a guest of James, Lord Duffus, prior to his victory against King William II's forces at Killiecrankie. Soon after, Lord Duffus moved to the nearby Duffus House and the castle fell into disrepair.
Castle Highlights
Duffus Castle can be seen for miles among the fertile farmland in the Laich of Moray, north of Elgan. Though an unassuming ruin of a castle with no visitor center or facilities apart from a small car park, the remains are still substantial, making it one of Scotland's finest motte and bailey style castles.
The most impressive part of Duffus Castle today is the central keep which resides on top of the grassy motte. Some rampart walls also remain as well as foundations and a wall outlining the kitchen and cellar areas below the keep.
Duffus Castle can easily be fully explored in an hour or two. To make a full day of visiting castles, Huntly Castle is about 30 miles south or Spynie Palace is just a few miles away from Duffus Castle.